Sulabha Subramaniam (Core Team Member)
We all call her Sulabha tai. After doing her post-graduation in Applied Biology and working as a production executive and applied research scientist in an MNC for almost 12 years, she realized her passion lay in Connecting and Counselling. That led to a change in career.
Sulabha tai is a practicing Mental Health Professional since more than 20 years; a Senior Therapist at Institute for Psychological Health (IPH) & Mosaic Center, both in Thane. Since years, she has been associated with various renowned organizations like IPH, SEARCH (Gadchiroli), Kshamata & SUPPORT (Mumbai) in different capacities. She is involved with different rehabilitation groups and facilitates a support group L.O.C., for parents of children with serious behaviour issues. She is the coordinator of Maitra, a telecounseling helpline of IPH launched in 1998, for those who need emotional support in distress. She has often been invited as guest faculty for lectures and workshops at various institutes. She is the author of the book 'Of Human Bonds' and has translated the book 'Art of Thinking Clearly' by Rolf Dobelli into Marathi.
She is very caring and enthusiastic, and likes painting, writing, dance and travelling.
Amol Gaikwad (Core Team Member & Director) 
Amol is an MBBS and MD in Preventive and Social Medicine. He is a Public Health Expert, having 12 years of experience in the medical field. He is currently working as a health consultant in TATA Trusts, from May 2016, where he has designed the Primary Care Project in Vrindavan and Kolkata, provides technical support in the implementation of Primary Care Projects. He has also represented Tata Trusts at various national and state-level meetings and scientific forums. Previously he had worked as a Consultant – Cancer Prevention Program in Dr. Krishna Rakh Memorial Cancer Research Centre, Jalna, District and State Program Officer (NCD) in NRHM Maharashtra, Junior Resident in S. R. T. R. Govt. Medical College, Ambajogai and Medical Officer in PHC Kedarkheda, Jalna.
Amol likes to watch Bollywood Masala Movies.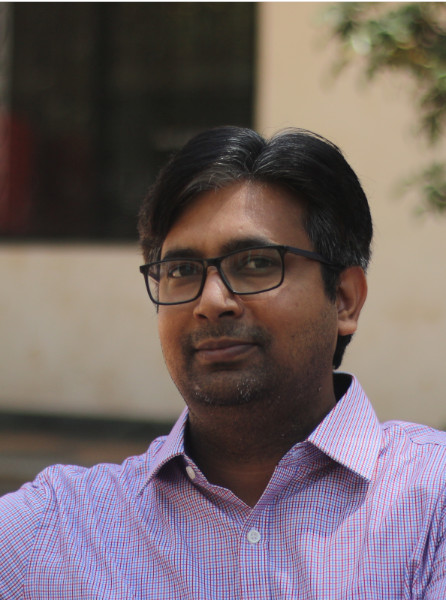 Ashwin Bhondve (Core Team Member & Director)
Ashwin is an IT Engineer who is been raised in a socially sensitive residential school run by his parents found his purpose of life in the field of Education and hence did his M.A. (Elementary Education) from Tata Institute of Social Science, Mumbai. He is having experience in development sector for more than 8 years. Currently, Ashwin is the Trustee and programme manager at Sonadara Gurukulam, Beed. He is also associated with Vowels Of People Association (VOPA) as a teacher training facilitator. He had worked as an associate software developer in SEARCH, Gadchiroli. Designed an educational app with Jnana Prabodhini, Pune, worked to train volunteers for 'Chhote (Little) Scientist' project. Previously he had worked as a chief coordinator in the Supplementary Quality Education Projects for rural children beneficial to 3000 students from 25 villages with Jnana Prabodhini, Harali (JP Harali) in Osmanabad.
Ashwin is a very balanced person. He is the philosopher in our team.
Atul Gaikwad (Core Team Member & Chief Operation Officer)
Atul is an IT Engineer and has a M.A. degree in Elementary Education from Tata Institute of Social Science (TISS), Mumbai.
He is currently in charge of Operations at BELIEF.
Atul has more than 8 years of experience in the development sector. He started his professional career as a associate Software developer at SEARCH. During those years, he developed an interest in Education and later joined Quality Education Support Trust (QUEST). He worked there in different capacities for about 6 years gaining expertise in various aspects of the core of Quality Education at grassroots level, which is now an asset to BELIEF. He has also been a consultant to Leadership For Equity (LFE). 
Atul is interested in Math and Language pedagogy. He loves the 90's songs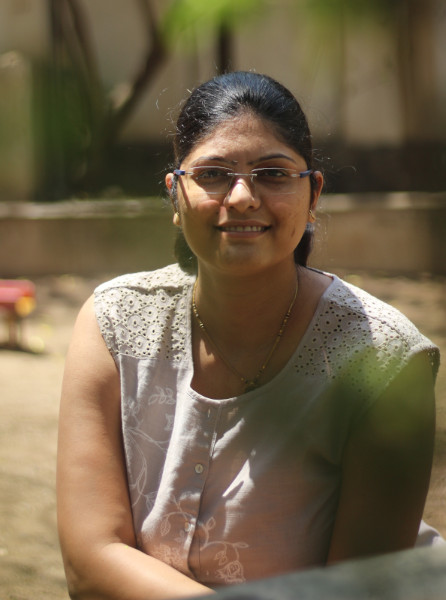 Rashmi Gore (Core Team Member)
Rashmi is a BAMS and Masters in Public Health from Tata Institute of Social of Social science (TISS), Mumbai. She is having 5 years of experience in the Health sector. Currently working as a clinical content analyst in Cotivity India pvt ltd. where she supports the scheduled review process for global, specialty policies and State Medical policies in collaboration with the US Research Medical Directors. Previously she had worked as a Clinical Research Scientist with Prashanti Cancer Care Mission where she was involved in two research articles and one case study in fields relating to Breast Surgery, conducted cancer screening camps at various health facilities, along with monitoring & review of project, provided technical support in implementation of the program. She has also worked as an Ethics Committee Coordinator.
In the free time you will find her watching any episode from Friends or Big Bang Theory.
Mukta Navrekar (Core Team Member & Director)

Graduate in Sociology and postgraduate in Rural Development. She is the Director and looking after the overall implementation and compliance. She was very much involved in setting the internal systems and day-to-day functions. She is the third generation of Navrekar family who are involved in development sector. Since her college days she is been involved in various projects/programs related to environment sanitation. She has also worked as radio jockey (All India Radio) where she hosted 'Yuvavaani' program and also acted as an announcer. She ran a social enterprise named Sakav, focusing on waste up-cycling to produce various artifacts and lifestyle products. She was a State master trainer under 14th finance commission and PESA untied fund. She was also involved in a research on Menstrual health. 
Mukta is environmentalist by heart. She is the connecting thread of the core team and loves singing.